Welcome to Villas Occitanes Lot - Dorgogne
"Choisissez votre villa avec piscine privée"
Villas Occitanes gites et maisons de vacances entre Lot et Dordogne
Dans un cadre naturel et exceptionnel, enchantez vos vacances avec Occitan Villas dans l'un de nos gîtes ou l'une de nos locations de charme avec piscine privée.
Villas Occitanes vous offre toute l'année charme et modernité, avec un panel de plusieurs villas toutes indépendantes, d'une capacité de 5 à 10 couchages. Chacune étant équipée d'une piscine et d'un jardin privatif. Amoureux de la nature ou des vieilles pierres leur situation au calme vous comblera.


Le Lot - La Dordogne « mille et une merveille »
En fonction de la villa qui saura vous séduire ! Avec les villas Occitanes vous serez toujours dans un cadre exceptionnel  ! dans une nature préservée.
Pour les amoureux des vieilles pierres : Les villas « Les Palmiers et « Les Buis » sont d'authentiques maisons du lot.
Chaque piscine n'est là que pour vous !! Conçues pour se détendre et s »amuser à tout moment de la journée et chauffées pour la plupart, Elle vous apporteront un meilleur confort de bain. Conscient de la sécurité à apporter à vos enfants, pas d'inquiétude, nos piscines sont toutes équipées d'un système de sécurité  (volet électrique, clôture ou alarme immergée).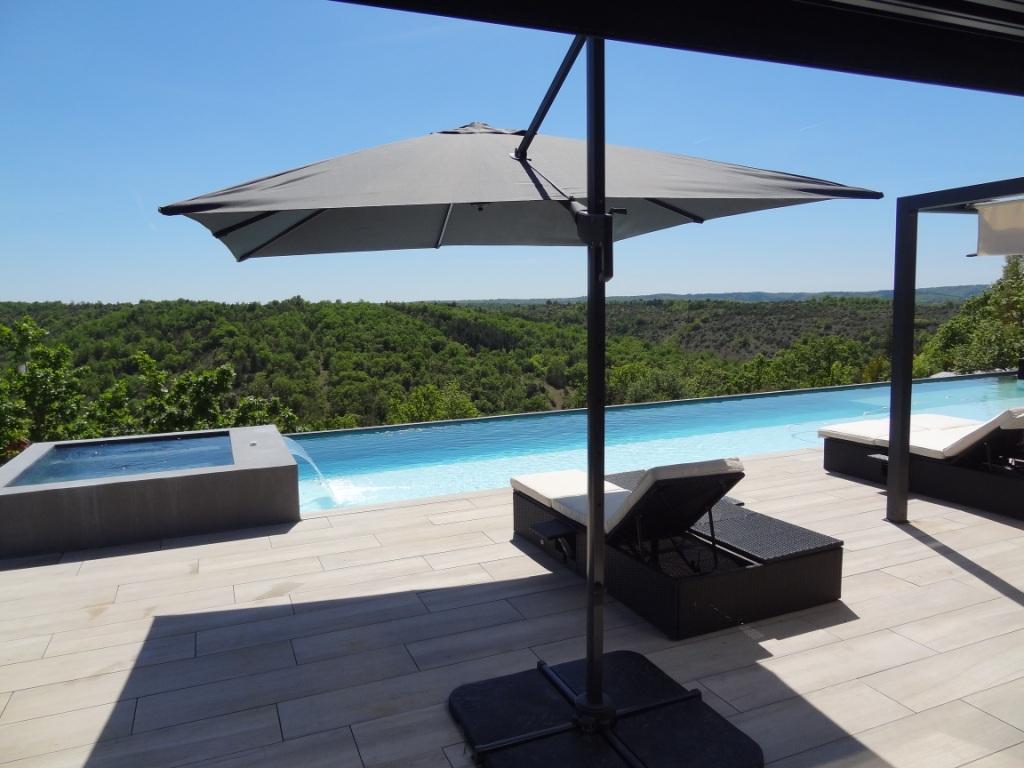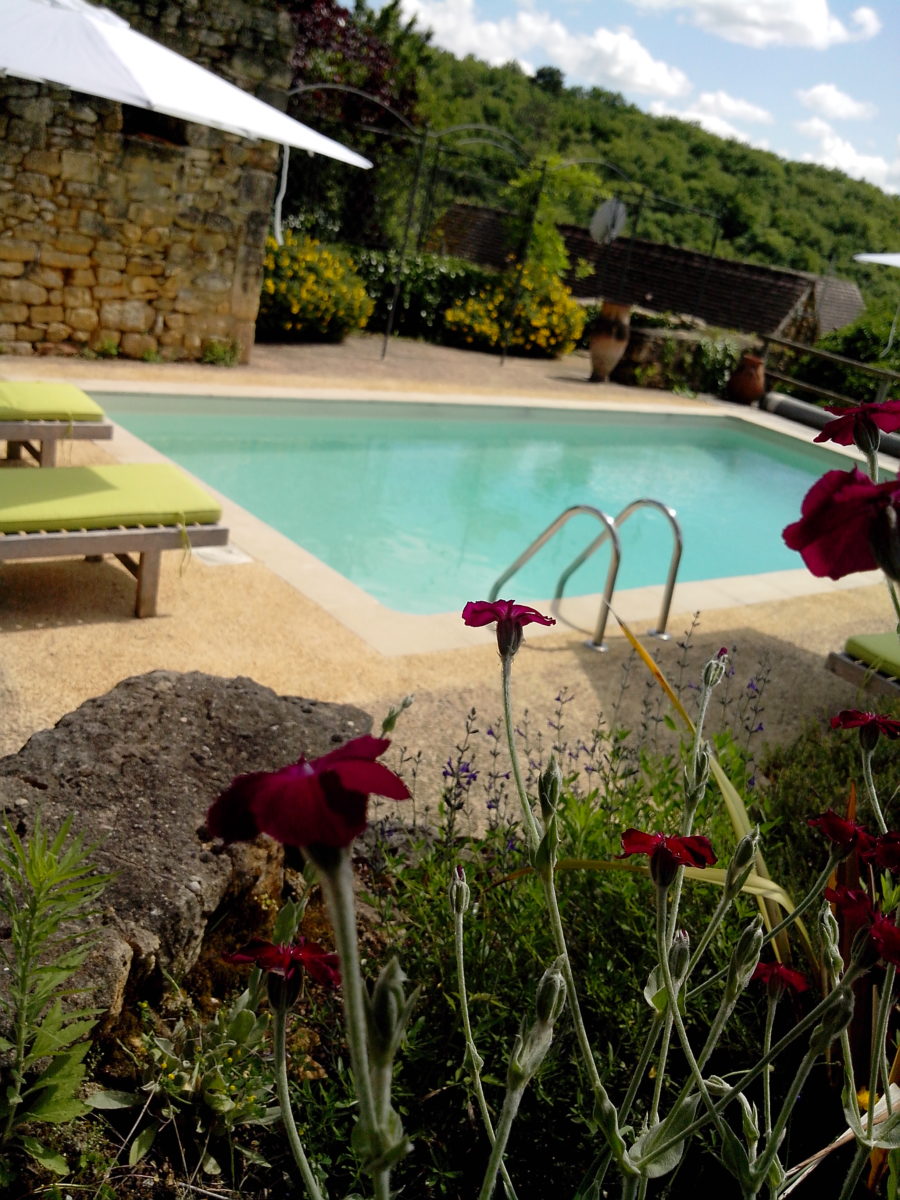 Outdoors for an active vacation
Dans un cadre naturel et exceptionnel, enchantez vos vacances avec Villas Occitan in one of our cottages or one of our charming rentals with private pool.
Villas Occitanes, offers you all year round un panel de plusieurs villas indépendantes pour 5 à 10 personnes.
Décorées avec goûts. Chacune étant équipée d'une piscine, d'un jardin privative  et d'un bain à bulles pour la plupart .
Amoureux de la nature ou des vieilles pierres leur situation au calme vous comblera.
They share their feelings about their stay
Cecile M.
18th August 2020
"A real little piece of heaven, very peaceful. Close to the big local treasures (Sarlat, Gourdon, Rocamadour ...). Very nice, welcoming owners. Very pretty pool, and the house is full of character. "
"An outstanding place for lovers of nature and peace and quiet. Magnificent surroundings, far away from the town and noise, just the holiday we wanted !!! "
"Very nice property. We had a pleasant stay, nothing was missing from the equipment. It's a quiet, peaceful place that is very representative of this magnificent region. The owners are very nice and friendly. We'll definitely come back again." Etienne C
Sat, Aug 15 - Sat, Aug 22, 2020
Beautiful holiday home to discover the Dordogne and Lot Very beautiful and pleasant holiday home; idyllic setting to disconnect and discover the Dordogne and the Lot. Quiet and green environment in a pretty village The house is very well equipped and well designed Pleasant and well oriented swimming pool and very beautiful terrace. Amandine C
Sat, Jul 25 - Sat, Aug 01, 2020
Fully equipped house for vacation If you are looking for peace and relaxation then this house is for you. Single storey house with swimming pool and all you need for holiday equipment. Sarah who welcomes you and very kind and do not hesitate to call if you get lost on the road. Ute P
Sat Aug 2, 2014 12:00 AM
Das alte Haus ist sehr geschmackvoll auf einen modernen Stand gebracht. Ein echter Traum ist der Garten mit Grillecke und Poolterrasse. Milhac ist nicht nur ein romantischer und hübscher kleiner Ort, er bietet auch herrliche Natur und liegt in der Nähe vieler Sehenswürdigkeiten. Unsere Erwartungen wurden in diesem Urlaub übertroffen. Brigitte S
Sat Jul 26, 2014 12:00 AM
impeccable We found the rental well maintained, the kitchen perfect with its American fridge, the bathroom a bit small; otherwise in a small quiet village with a nice view.The swimming pool always sunny with terrace and deckchairs to relax.In addition it is a region or tourist. ludovic d
Sat, May 4, 2013
"Nice house, very clean ..." Nice house, very clean, very well equipped. The place is very pleasant, in the beautiful location of a forest in which it is not uncommon to meet deer. In short, it is good to spend his holidays there. Especially since we were perfectly welcomed by the owner. To advice."
CLICK ON THE VILLA THAT ALLURES YOU
Services to facilitate your stay
Votre villa en un clic !!
Villa "Les Buis" Capacité 6 couchages


Villa "Les Palmiers" Capacity 5 beds
Villa "Saint-Cirice" Capacity 9 beds
Villa "Estève" Capacity 11 beds
Villa "Les Chênes" Capacité 6 couchages
See More Villas & Book Your Desired One